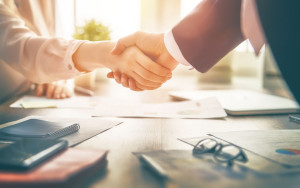 Being an awesome marketer, you know all too well what it takes to prepare for events, trade shows, launches and more. You know your job and you do it insanely well.
However, you probably also know that things don't always go as planned. There are typical last-minute needs, some aspect gets changed or a detail is forgotten somewhere along the way. This means you'll need to turn something aroundvery quickly. The bad news is many companies can't get the work done. The good news is we can.
We know how important it is for you to represent. We care about your needs and that's why we tend to focus on quick turnaround and personal touch. When clients call us, it's game time!
No matter what your marketing needs are, if it's branded, we can help! Do you need something for a trade show, activation event or product launch? You can count on us.
We work with industry leading brands and are capable of producing small to mega-sized project work. And, it isn't just our turnaround times that set us apart. We are an all-encompassing one-stop solution. Instead of working with multiple providers to order your promotional products, commercial print needs and branded merchandise, you can turn to one company.
We also offer point-of-sale signage, packaging, warehousing, fulfillment and inventory management. We're your partner in creating and executing your most comprehensive marketing promotions. Working with one company can save you headaches, night terrors, unnecessary caffeine consumption, time and money.
You're busy very busy and time is a rare commodity in between the endless strategy meetings. Let us handle the heavy lifting. Your projects will deliver on time, on budget and with quality that would even make grumpy people smile.