At Total Brand Delivery we understand that managing multiple tactics and vendors while executing a marketing campaign can be a full-time job.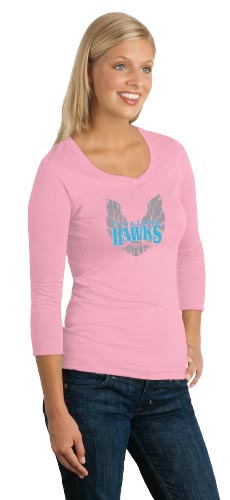 TBD's team provides a more efficient and reliable alternative to the headache of coordinating multiple tactics and vendors by providing the entire "toolbox" of solutions through one resource and one point of contact.
Our dedicated specialists will provide a creative and innovative solution tailored to your brand based on what you want to communicate and the people you want to reach. They will execute your program through a fully integrated system of costing, processing, production, warehousing, inventory control, distribution, measuring and reporting that efficiently and effectively support the inherent goals of your programs; to increase exposure and boost sales.
With our vast resources and tactical flexibility, TBD delivers stellar products, unbeatable customer service and fast turnaround times. Whether your need is one simple order or a national campaign, we are on it.
Print Communications
Our commercial print offering includes digital & variable, offset, web and packaging products. Our capabilities are as diverse as your needs. TBD helps navigate our clients with the most efficient and quality driven products available for their budget.
Print
Catalogs
Direct Mail
Inserts
Product and Marketing Collateral
Business Forms
Hang Tags
Multimedia Productions and Packaging
Packaging
Consumer Product
Point of Purchase
Standees
Custom and Standard
Point of Purchase and Event and Display Signage
High quality screen-printed and digital solutions for your POP/POS and event marketing needs. Whether your promotion calls for indoor, outdoor or trade show, we have you covered.
Vinyl and Fabric Banners
PVC and Styrene applications
Retractable Banner Stands and Kits
Outdoor Canopy, Flag and Inflatable Products
Acrylic Sign Holders
Warehousing, Inventory Control, Distribution & Reporting
TBD makes it easy to keep track of your brand's merchandise by hosting a user-friendly web-based inventory management tool. Our inventory management solution enables our clients to store, view and ship your branded merchandise, monitor product levels with minimum and maximum alerts and set approval hierarchies enabling managers to have control over requests where needed.
Our clients enjoy the ability to produce, warehouse, fulfill and distribute their products through one point of contact.
Within our system, you are also able to:
Add, edit or change users on your team
Create hierarchy for specific product categories
Enable approvals
Process integrated solutions
Warehouse receiving for imported goods and container services
Fulfillment & Distribution
With over 20,000 square feet of warehouse workspace, we are able to adapt, react and deploy your products or campaign materials effectively.
Sales or Dealer kits
Prize or Event Distribution
New Product Launch Support Material
Team or School events
Inventory Pick, Pack & Shipping
Rebate Programs
Total Brand Delivery provides the entire cash or product rebate solution. We understand and support retailers and manufacturers rebate programs. Our capabilities include, but are not limited to, the following:
Coupon design and production
Consumer response and administrative services
Rebate qualification and processing
Issuing consumer payments or products
Warehousing and fulfillment for supplied goods for product rebates
Promo end reporting
Our capabilities run the gamut
Printed Communications
Packaging
Promotional
Fulfillment
Inventory Control
Warehousing
Online Inventory
E Commerce Programs
Direct Mail
Rebate Programs
Merchandise
Point of Sale
Creative Services